September 1st, 2014
The participants of the XIETN RENATA-RUP connected to the world through eduroam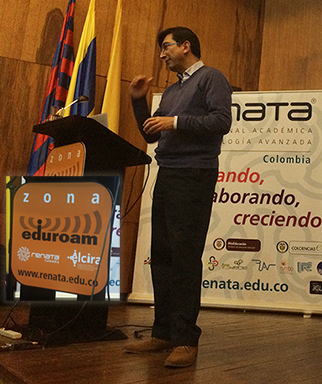 On August 21 to 22, 2014 in Popayán, Colombia took place the XI Thematic National Meeting RENATA-RUP (XIETN) with the participation of 500 academics and researchers from all the country.

By: Tania Altamirano L.
The activity included the presentation of the Plan Live Digital 2 (Plan Vive Digital 2) by the Minister of Information and Communication Technologies of Colombia, Diego Molano Vega, who performed a velocity test of the connection available through eduroam, a service provided in the context of the ELCIRA project, with a result of 86.12 Mbps of download speed and 41.81 Mbps of upload speed.
The University of Cauca, Popayán is one of the 33 institutions that have implemented eduroam in Colombia.
More information in the Colombian National Network, RENATA