July 28th, 2014
Deploying eduroam in Peru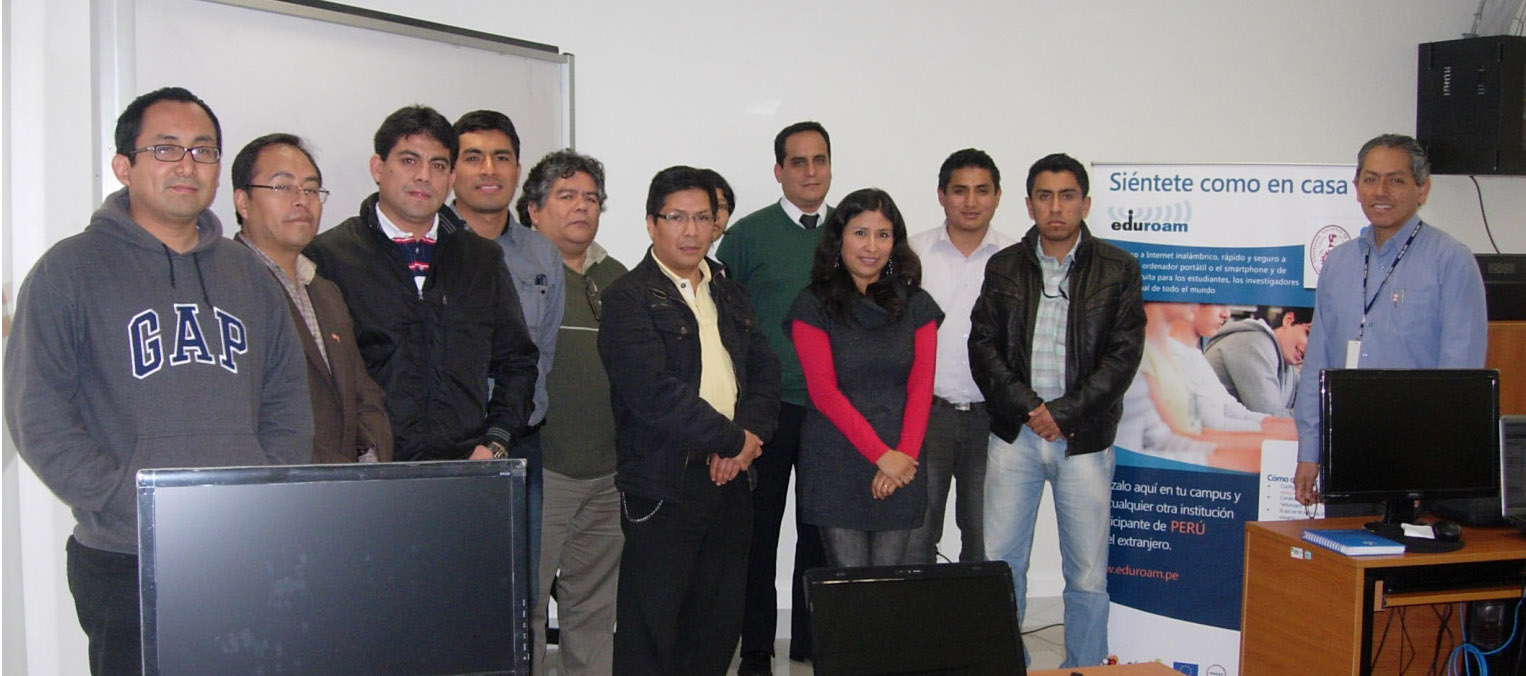 On July 18 finished a training workshop on eduroam in which participated members related to IT representatives of the Geophysical Institute of Peru (IGP), the National Commission for Aerospace Research and Development (CONIDA), the Sea Institute of Peru (IMARPE), the National Institute of Health (INS), the Peruvian Institute of Nuclear Energy (IPEN), the National Technological University of South Lima (UNTELS), and the National Council for Science and Technology (CONCYTEC).

By: José Luis Quiroz, INICTEL-UNI
The activity was held in the National Institute of Research and Training on Telecommunications (INICTEL-UNI), which acts as the National Operator of eduroam in Peru. The content was given by José Luis Quiroz Arroyo and Javier Richard Quinto Ancieta.