June 10th, 2014
Joint CHAIN-REDS-ELCIRA Workshop on Identity Management successfully held in Mexico
A workshop on Identity Management was successfully held in Cancun, Mexico, on May 28-29, 2014. This workshop – jointly organised by the CHAIN-REDS and ELCIRA EU-funded projects under the aegis of the European Commission (DG CONNECT) – was organised in co-location with the TICAL2014 Conference.
By: Anthony Dupont/CHAIN-REDS/Sigma Orionis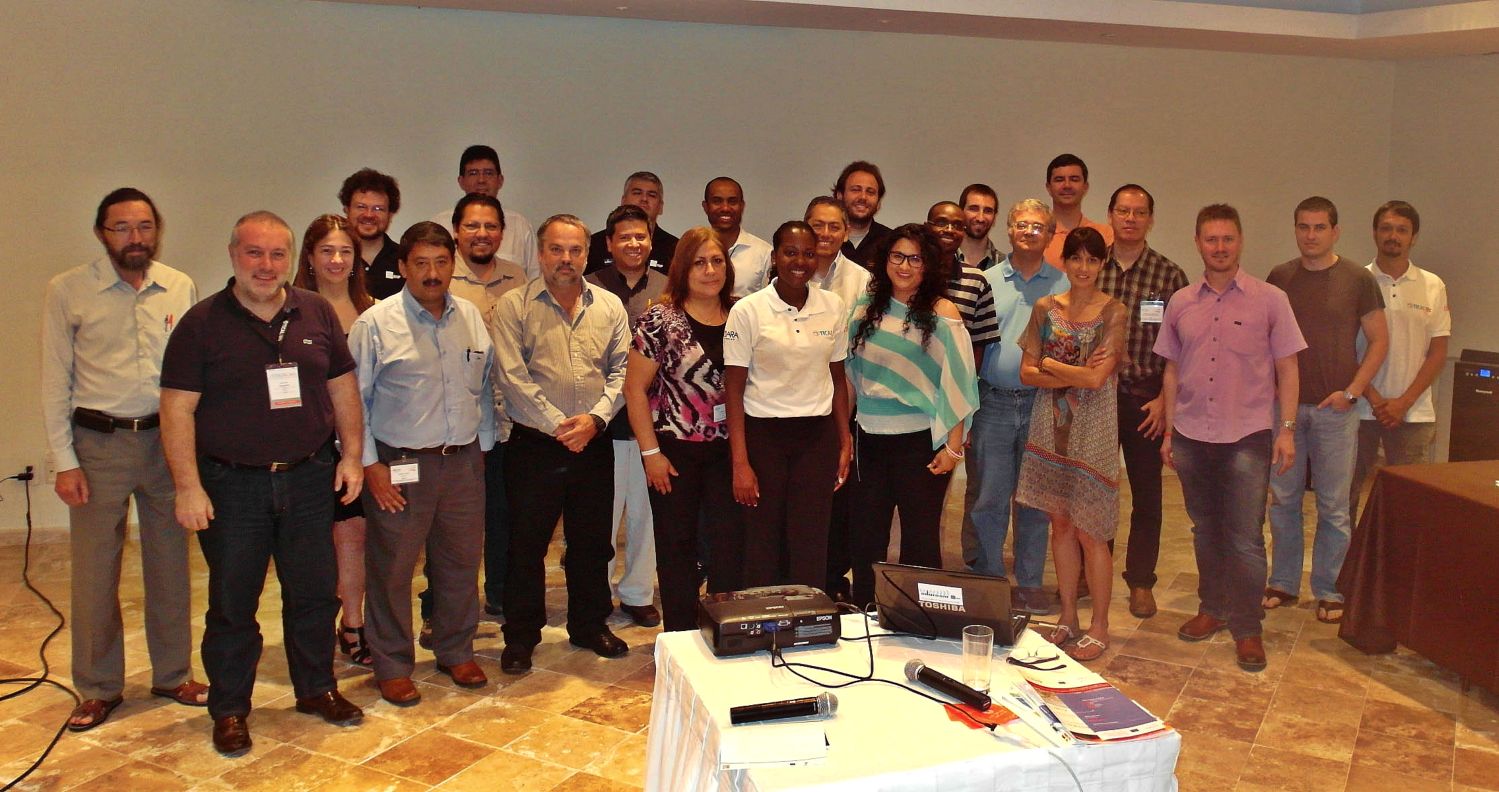 The workshop gave participants a comprehensive overview of Identity Management, with a focus on the existing solutions based on the Federations of Identity Providers promoted by the eduGAIN initiative.
The workshop presented the opportunities offered by such approach in terms of easiness of access to distributed resources and services. The presentations addressed the technical aspects of the implementation of Identity Providers and Service providers. Specific talks of the workshop also showed examples and current state of the art activities with an introduction to the Persistent Identifier (PID) system.
The workshop gathered around 40 participants, mainly high-level stakeholders from Universities, Computing Centres and National Research and Education Networks from all Latin America. It paved the way to the expansion of Identity Providers systems and Identity Federations in the continent. The strong interest shown by the participants points to a sustainable development of the CHAIN-REDS solutions in Latin America.
This workshop was organised by RedCLARA with the support of Sigma Orionis and all CHAIN-REDS and ELCIRA project partners.
It followed the TICAL2014 Conference where the CHAIN-REDS consortium was given a large tribune to demonstrate the relevance of the project solutions to key institutional stakeholders from most Latin America countries.
Find the presentation slides on the event page.
See the photo album of the workshop here